Sustainability and respect for the environment
Eco-plast has always been attentive to respect for the environment and its conservation and for this reason has chosen to adopt green practices in the company. The guiding values for our production are efficient, renewable and circular. For this, the raw material with processing waste is used for components in different fields of application.
Efficiency
Efficient Production Cycle

Analysis and monitoring of production processes to make them increasingly efficient and reduce their impact on the environment. This means not only maximizing production, but doing so in a sustainable way, taking into account the impact on the environment.

Periodic renewal of the machinery

The periodic renewal of the machine fleet with electric or semi-electric machines contributes to reduce the environmental impact: thanks to more efficient machinery, the consumption of resources and the emission of CO2 is reduced.

LED Lighting Systems

The replacement of lighting fixtures within the company with modern lighting systems based on LED technology leads to significant reductions in energy bills and contributes to reducing environmental impact by reducing CO2 emissions.
Sustainability
Sustainable and bio-based raw materials

Eco-plast is committed to increasingly promoting the use of bio-based raw materials: plastics from non-fossil sources, often combined with organic materials, with the aim of mitigating environmental impact and promoting sustainability.

Electricity from renewable sources

By installing photovoltaic systems, Ecoplast significantly reduces CO2 emissions, promoting a more sustainable approach to energy production and achieving significant energy savings.

Recyclable packaging

Our choice to use recyclable materials for packaging is a further demonstration of our commitment to sustainability. We are careful and precise in the separation and disposal of materials, ensuring that we comply strictly with current environmental regulations.
Circular economy
Reuse of processing waste

The raw material with processing waste is used for components in different fields of application. Our technology enables us to transform industrial waste into valuable resources, promoting responsible plastic resource management.

PRS certification

Being certified PRS Green Label means being part of a network of companies that are committed to reducing carbon emissions and packaging waste, thanks to the reuse of wood pallets from certified sustainable sources.
PRS Green Label
The PRS Green Label is a recognition for all parties that actively contribute to the controlled reuse and shared use of CP type pallets for the European polymer industry, creating a truly long-standing circular model. Being a partner of PRS Green Label means committing to reducing the carbon footprint and packaging waste, promoting reuse.
Reduction of the carbon footprint

Reduction of packaging waste

Fontl PEFCTM e FSCR R
Download the certification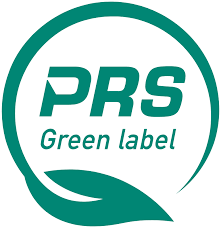 ISO 9001: 2015 Certification
ISO 9001 is the international standard for Quality Management Systems (QMS).
IqNet Certification
We are certified by IQNet, the largest international network of management system certification.
Made in Italy
Our production is entirely made in Italy. We guarantee a 100% Italian product.